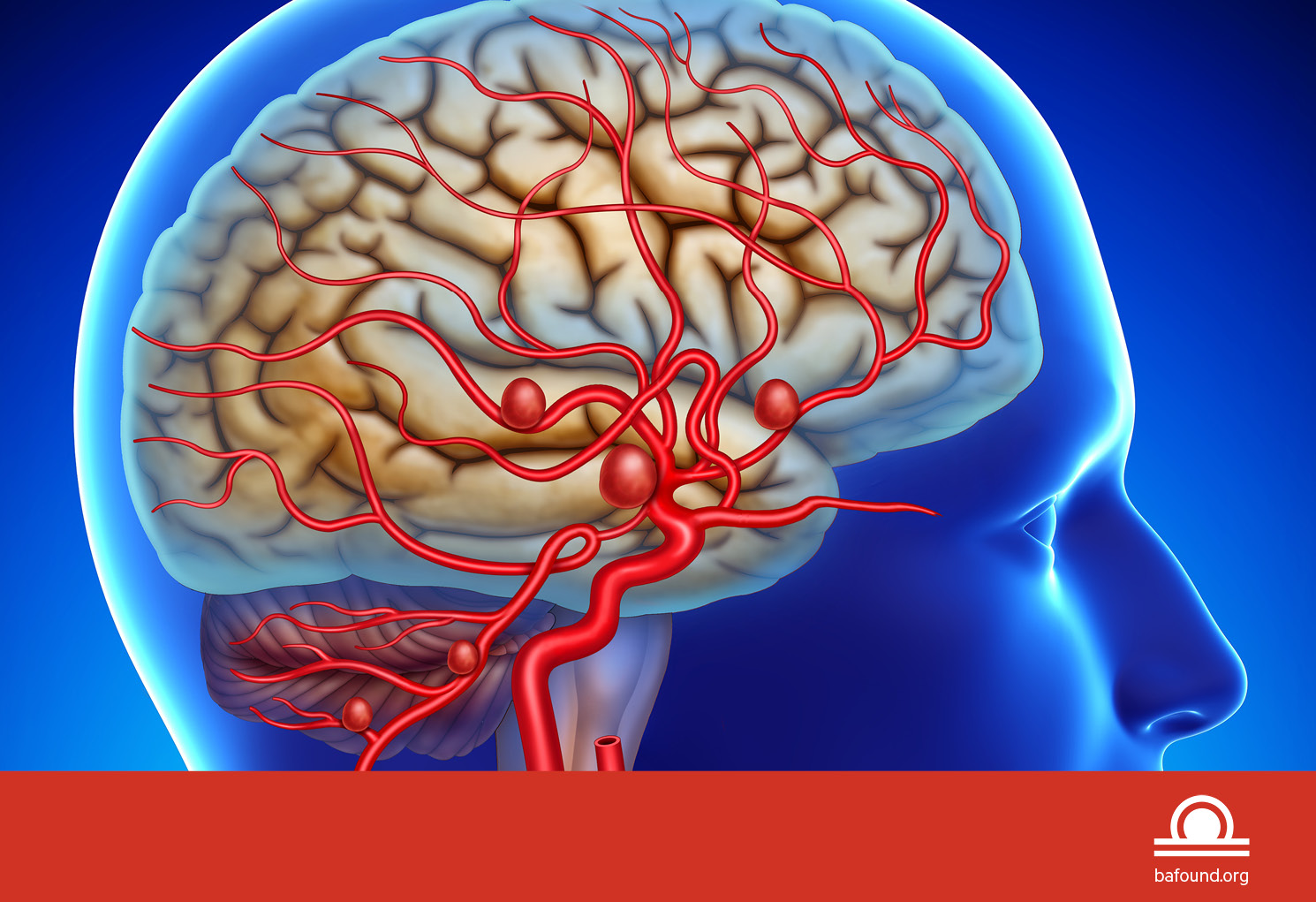 Did you know President Joe Biden, actresses Emilia Clarke and Sharon Stone, singer-songwriters Neil Young and Bret Michaels and record producer Quincy Jones all have something in common? They all had a brain aneurysm and continued to live productive and successful lives after receiving proper treatment and rehabilitation. Brain aneurysms are treatable and beatable!
But why don't we hear more success stories like these? Perhaps it's because many people still don't know what a brain aneurysm is. It's all too common to not pay attention until the worst outcome happens or they are commonly misdiagnosed. Let's break this cycle!
Why Aren't More People Aware They Have a Brain Aneurysm?
Many people are unaware that they have a brain aneurysm because aneurysms develop silently, are asymptomatic or are misdiagnosed. If symptoms caused by a brain aneurysm do occur, often they will masquerade as other medical conditions such as migraines, which can mislead medical professionals and patients. Routine screenings are also not common practice despite the fact that there are 1 in 50 people in the U.S. (6.5 million) who have a brain aneurysm. Unfortunately, in many cases, brain aneurysms are discovered by accident or after they rupture.
Why is it Important to Find Out if I Have a Brain Aneurysm?
The highest number of long-term and short-term disabilities or death occur after a brain aneurysm rupture. This is the moment when a weak, bulging spot on an artery in the brain releases blood into the space between the skull and brain. This can happen suddenly like a balloon popping or slowly over a period of time. Even though a rupture is currently happening to one person every 18 minutes in the United States, it could be avoided if a brain aneurysm is detected and treated early.
How Can We Decrease Potential Brain Aneurysm Life-long Disabilities or Death? 
If an aneurysm is treated properly before, during and after a rupture, the risk of death or long-term effects, both cognitively and physically, can significantly decrease. Here's a collection of information highlighting ways to help beat an aneurysm:
➡️  BEATING BRAIN ANEURYSMS THROUGH AWARENESS 
➡️  BEATING BRAIN ANEURYSMS BEFORE A RUPTURE
➡️  BEATING BRAIN ANEURYSMS THROUGH TREATMENT/REHABILITATION
➡️  BEATING BRAIN ANEURYSMS THROUGH RESEARCH/FEDERAL FUNDING
Breaking the Cycle Together!
Now that you have a better understanding of brain aneurysms, we hope you can not only advocate for yourself or a loved one, but also spread life-saving information to unaware individuals. Brain aneurysms are
treatable and beatable and the first step towards a success story starts with you! 
J

oin

 the Brain Aneurysm Foundation

 

in the following ways…

 
Follow us on social media: 
The Brain Aneurysm Foundation's efforts to treat and beat brain aneurysms are made possible through donations. Please consider making a contribution.