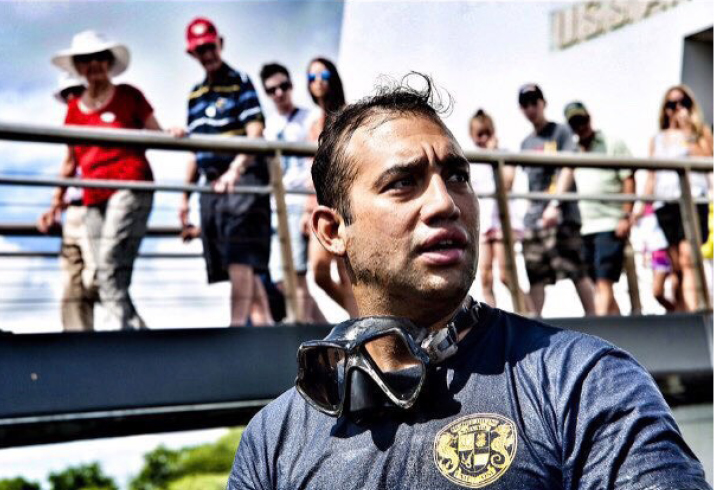 This is Thomas. Thomas has been an active duty Special Operations Diver for the United States Navy since 2011. In December of 2017 he was completing a routine dive on an aircraft carrier. When he surfaced he began to experience worrying symptoms such as vertigo, tinnitus, nausea and had difficulty walking.
His commanding officers made sure he received the proper examinations, and after the symptoms persisted doctors found an aneurysm on his right cerebral artery. Unfortunately, the location of the aneurysm made it difficult to treat. Thomas was prepared to have surgery to place a stent in his head which would effectively neutralize the threat of the aneurysm, but there was a risk of permanent paralysis. After receiving a second opinion, he decided not to go through with the surgery.
Even though Thomas didn't get the procedure he refuses to be disheartened about his situation. Today he is still living with the aneurysm and has not had a bleed. He lives a healthy lifestyle, taking very good care of his body while avoiding all strenuous exercise in order to maintain his well-being. He is still on active duty in the Navy but he is no longer able to dive. He will always carry the sport closely in his heart, and maintains that it is a great activity for anyone to do.
In his free time he started and manages 15 Fathoms, a company which designs diving gear and apparel and brings a new level of style to a space he felt was previously devoid of it. He lives with his loving wife and his two children and continues to remain optimistic going forward. Thank you for your service and best of luck to you Thomas!