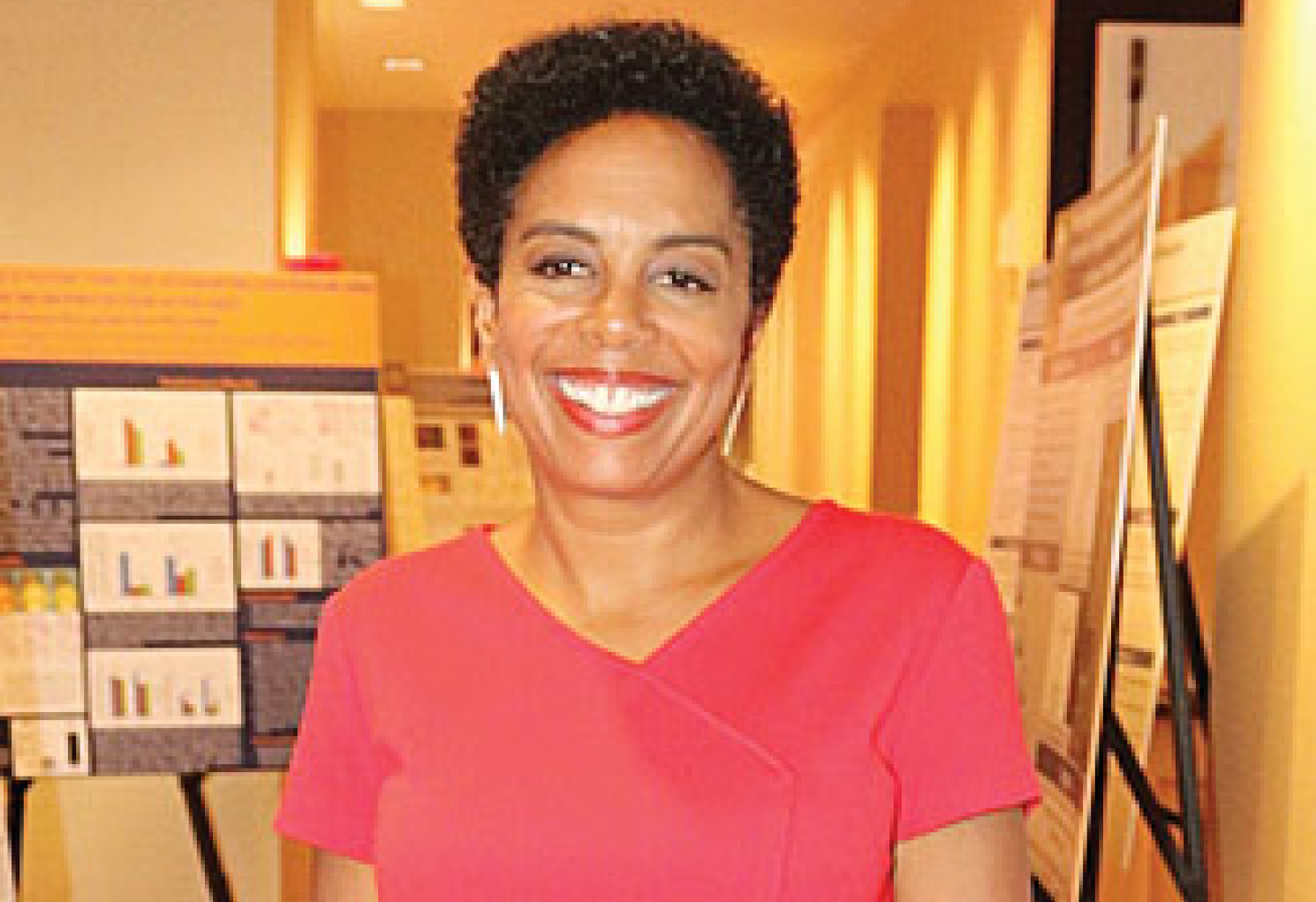 On a September morning in 2016, Sharon Epperson was participating in an exercise class when she felt a strange sensation in her head. Almost instantly "I knew something was wrong" says Sharon, a CNBC correspondent and married mother of two who lives in Westchester County, New York.
Unable to drive, Sharon called her husband, who picked her up and took her to a primary care physician, who insisted they go to the local Emergency Department. There, tests revealed that Sharon had suffered a ruptured brain aneurysm. She was transferred to Montefiore Medical Center, where she underwent surgical treatment.
One year following her treatment, Sharon was happy to be able to return to work. But she is the first to admit that she is a changed person. "In the past I was always very driven toward a future goal, but now I live in the moment and relish the fact that I'm alive."
Sharon's recovery, which she says is "still ongoing and may never be 100 percent," has not been easy. "I used to go at 120 percent and just power through if I got tired, but now I may hit the wall at 80 percent and I don't have a second wind, so I need to pace myself," says Sharon. "It's a challenge if you're not used to saying no, and often difficult for others to understand because this cognitive fatigue is invisible."
One activity Sharon always makes time for these days is raising awareness about brain aneurysms and the need for more research. In a 2018 conversation, she shared some of the reasons she is so passionate about the Brain Aneurysm Foundation's mission.
How did you first learn about the Brain Aneurysm Foundation?
After my treatment, I wanted to learn more about the incidence of brain aneurysms and aneurysm ruptures among African-Americans and did a Google search, which led me to the BAF website. There I found out that women are more likely than men to suffer an aneurysm and that African-Americans are twice as likely as whites to have a rupture. I was very impressed with the information on the BAF website, which I found enormously helpful. I did some research [on GuideStar and Charity Navigator] and learned that the BAF is a transparent, fiscally responsible organization with a prestigious Medical Advisory Board and professional leadership. As a longtime financial journalist, it was important to me to know that I was supporting an organization that meets these criteria.
Have you taken advantage of any of the services offered by the BAF?
Yes. On the website, I found out about a BAF-approved support group in my area. The support group helps me in so many ways. It gives me comfort to realize I'm not alone and that other survivors are also affected by the issues that affect me. The group reminds me to be grateful; I can see that some people are having a much more difficult recovery. The group also helped me deal with issues related to returning to work. The support group is a place where I can feel open, honest, and just be me.
You participate in the BAF Advocacy Day in Washington, DC. Why did you decide to participate in this event?
I chose to participate in the BAF Advocacy Day as it's critically important to educate legislators at the national level about brain aneurysms so they will support brain aneurysm research and policies that will improve the lives of survivors and caregivers.
You have generously funded a Sharon Epperson BAF Chair of Research, which will provide funds for a researcher. Why is brain aneurysm research so important to you?
Research funding of brain aneurysms pales in comparison to the funding of diseases with similar prevalence and death rates, partly because of a lack of awareness. In particular, the research of brain aneurysms among African-Americans — who are disproportionately affected — is sparse and outdated. I am passionate about supporting research looking at the early detection of brain aneurysms, particularly among women and people of color, which could save many lives.
In 2018 Sharon and her family established the Sharon Epperson Chair of Research which to date has funded $40,000  to brain aneurysm research.
Read more about Sharon's Chair of Research here