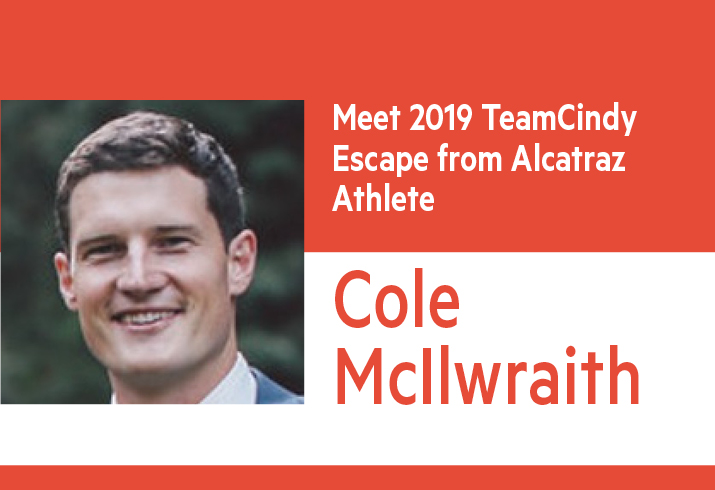 Where are you from, and what is your triathlon experience?
Recently moved from SF to LA, but is looking forward to participating on TeamCindy for the third consecutive year. Outside of The Escape, he has done a few other triathlons, including the IRONMAN Vineman 70.3.
Tell us…Why TeamCindy? What does the Brain Aneurysm Foundation cause mean to you?
As someone who works in the biotech/pharmaceutical industry, he is exposed to many different conditions and the patients who are afflicted with them. But, prior to TeamCindy, I was very unaware of brain aneurysms, how devastating they can be, and how much funding is needed to adequately support research efforts. Inspired by both TeamCindy's and the Brain Aneurysm Foundation's cause and is very excited to support both via the challenge of the race.
What are you most excited about, and most nervous about for the 2019 Escape from Alcatraz Triathlon?
The first year, I was very intimidated by the swim. Luckily (?), the swim portion was called off due high winds and currents. In year two, I trained hard and became proficient in the swim, but neglected his biking and running training efforts. In year three, and now that he has completed the entire race, he is looking forward to a more balanced training approach.
A fun fact about me is…
I am an avid tennis player and won the 2016 USTA national championship with the Bay Club SF Tennis team!