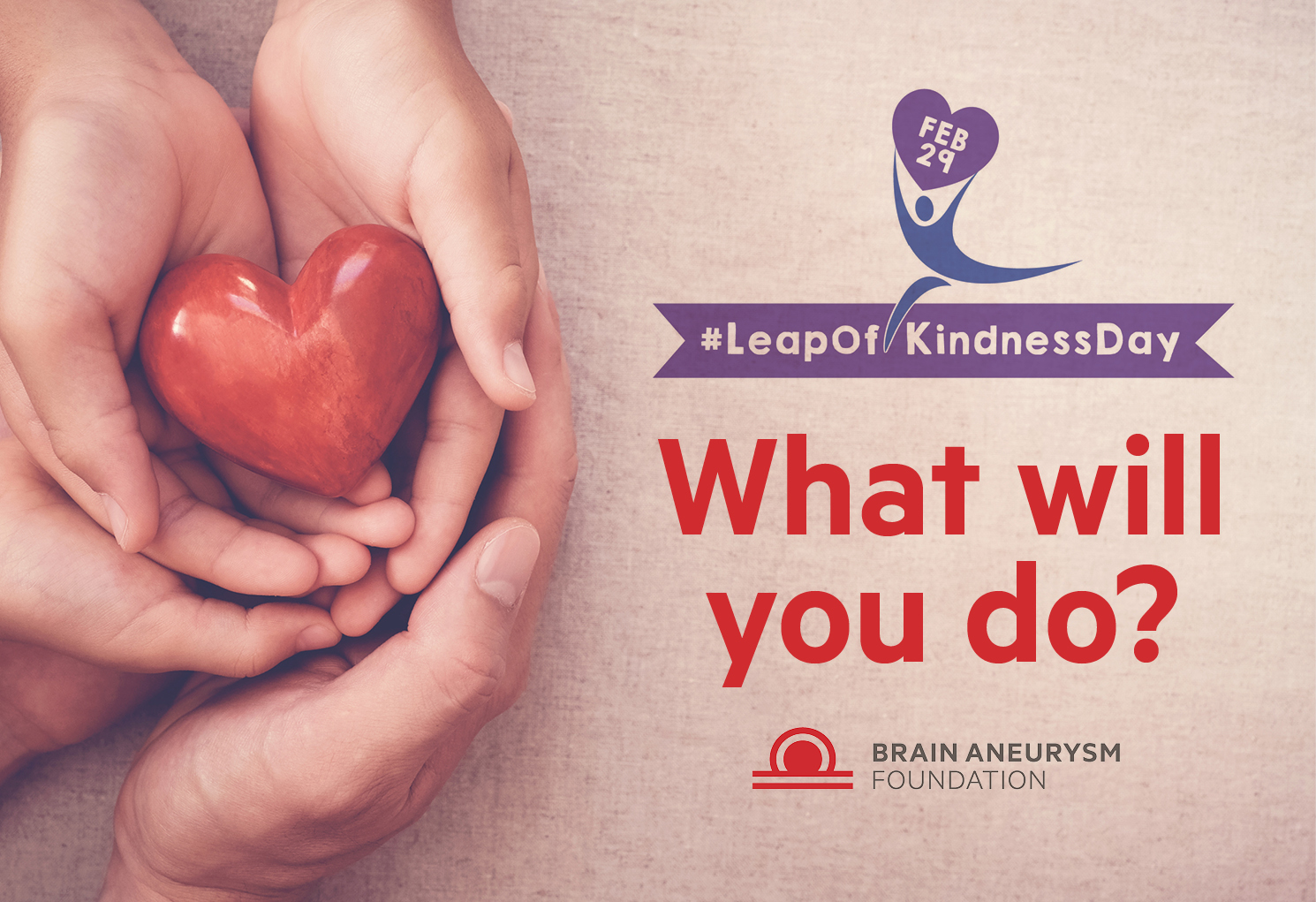 #LeapOfKindessDay is about taking this leap year's extra day and using it to do something nice for someone else. The Brain Aneurysm Foundation is participating by asking everyone to pause and thank someone who played a role during their brain aneurysm journey.
When a brain aneurysm rupture occurs, there are many people who play an essential role in your (or a loved one's) diagnosis and treatment. You don't always have the time to thank doctors, nurses, first responders, therapists or caregivers.
This Saturday, February 29, 2020, we encourage you to go ahead and tag them with a thank you on social media with this image or send them this printable Thank You Card .
Learn more about Leap of Kindness Day started by Saratoga County Chamber of Commerce here