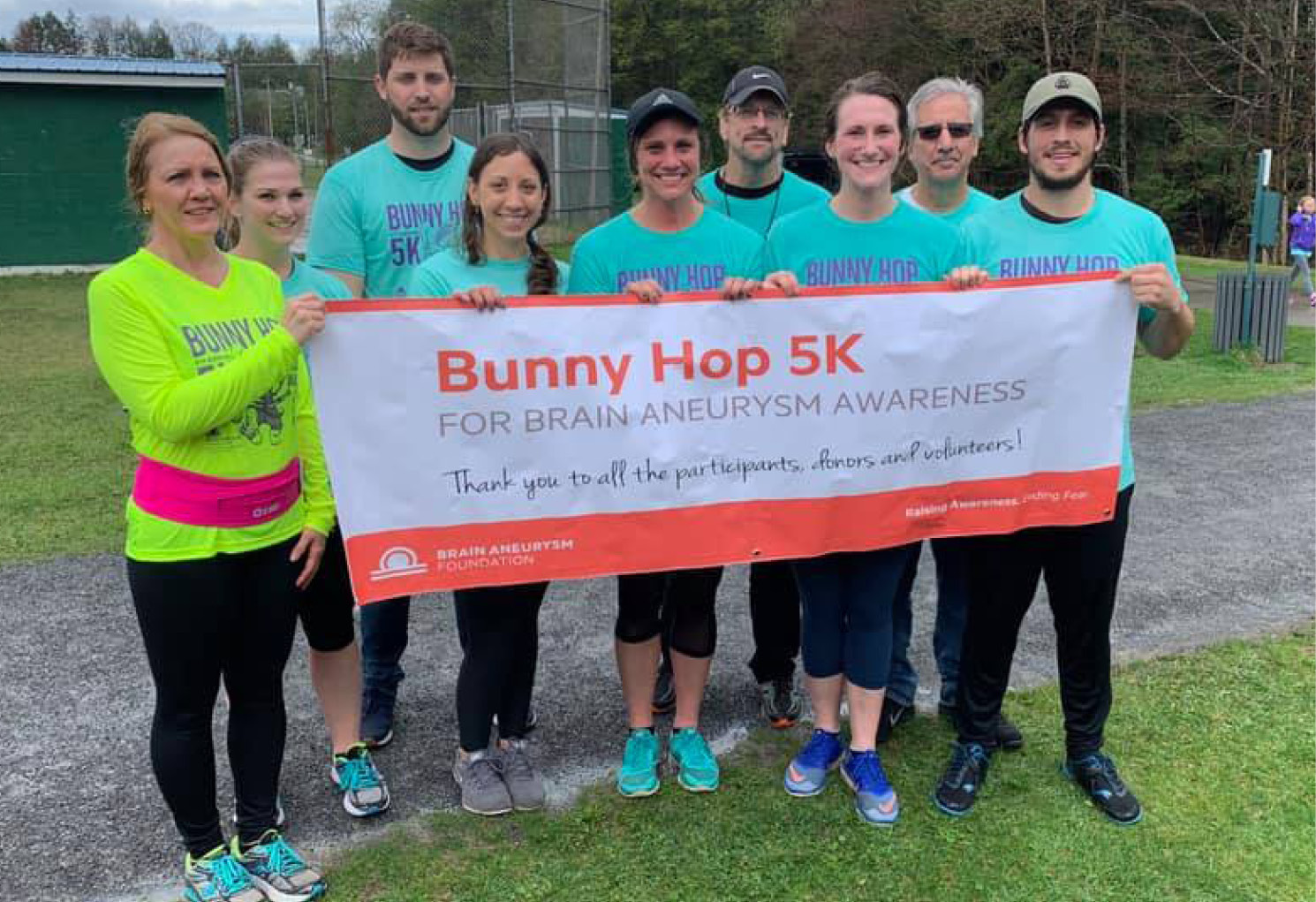 ST. MARYS — Each year, several runners lace up to benefit the Brain Aneurysm Foundation the day before Easter Sunday traditions.
The 10th annual "Bunny Hop 5k for Brain Aneurysm Awareness" had to be postponed this year because of the COVID-19 pandemic, said Founder Taylor Grimm.
Grimm, who lost her mother to brain aneurysm rupture at age 17, runs in her memory each year. The Bunny Hop 5k brings in at least 400 runners and walkers each year, reaching a high of 700 some years.