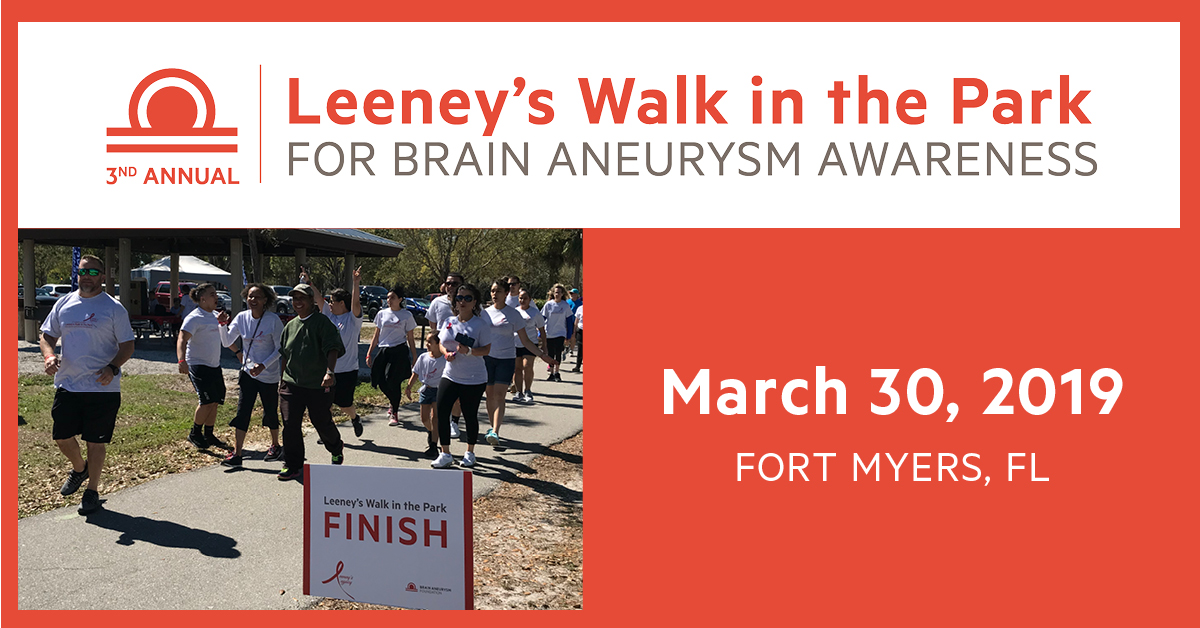 Join us for a 5K Walk to support research and provide education on brain aneurysm awareness in the Florida area!
Registration begins at 9:00 am
5K Walk begins at 10:00 am
Regular registration fee: $25 through 3/14; after 3/14 fee will be $30
Register by 3/14/19 to receive a t-shirt!
Virtual Participant: Can't make it to the event but would like to support the cause; register as a "virtual" participant for $50 by 3/14/19 and receive a t-shirt!
To make a donation by check to the event, please click to download the form below.
For more information or to volunteer in helping with the planning,
organizing and fundraising activities, please contact the organizer.
Online registration is now closed. Please join us at the event and bring this Day of Registration Form